VeaTrak software for Environmental Sensors
VeaTrak web-based monitoring, recording and reporting software is designed to provide real-time data solutions for SenSource Wireless sensors. Hardware without data is just hardware. Our commitment is to provide accurate, timely and customized reporting services via text, email or voice to your organization so that critical decisions can be made in a timely manner.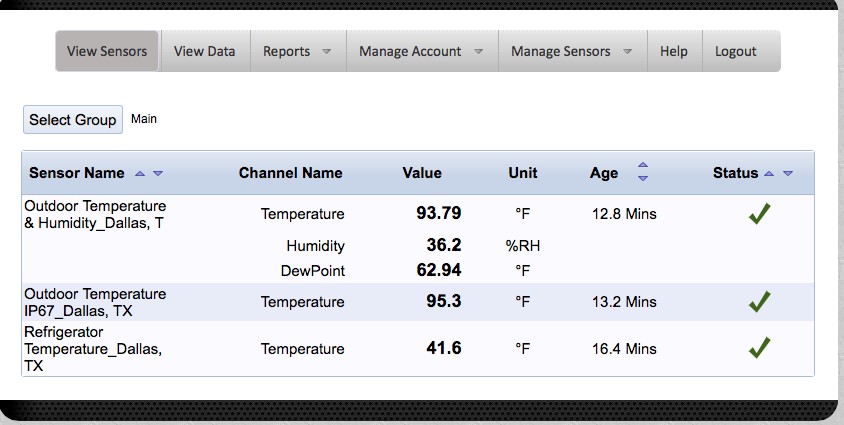 VeaTrak Software – Access information on the go!
VeaTrak's web-based platform enables computers, tablets or smart phones to access information from anywhere in the world. Sensor information is available remotely through VeaTrak so that individual or group parameters can be changed without physical access to the hardware.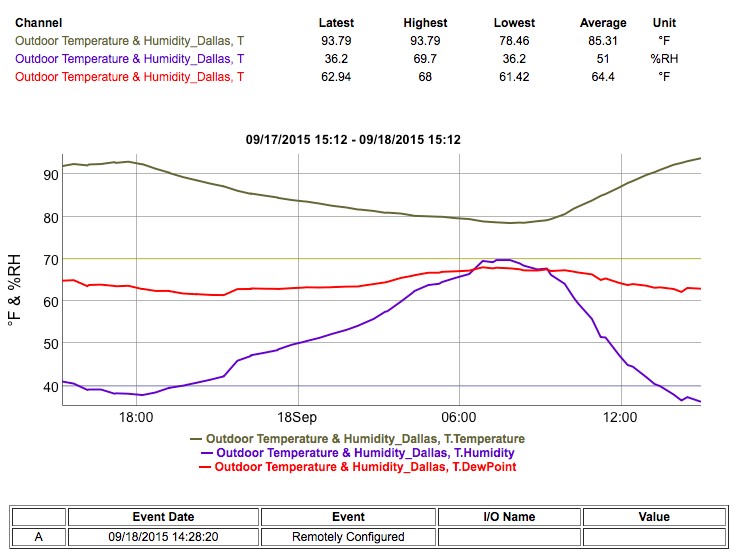 VeaTrak Software – Custom Reporting
Through VeaTrak, system users are able to generate and extract customized reports containing pertinent information. All of the data is exportable in a variety of formats to enhance the user experience. Customized reports are available to meet the requirements of discerning clients. Speak to your SenSource Wireless representative for more information about these features.
VeaTrak Software – Expandable
VeaTrak is designed to grow with your expanding needs. Wireless sensors can be added or removed from the system with ease. Additional sensors can be pre-configured to recognize your network the day they arrive, providing a hassle-free installation experience.