Wireless Temperature & Door Status Sensor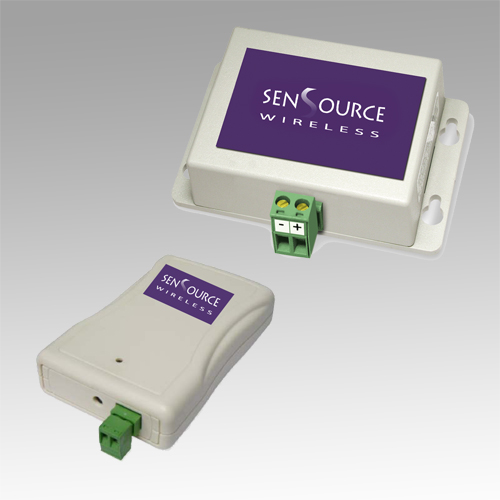 Wireless Temperature & Door Status Sensor
CT Series Battery-Powered Wireless Sensors
For applications requiring both temperature and door status (open/close/count), our CT-Series of battery-powered wireless temperature sensors are designed to provide all necessary information in a single, compact, wireless enclosure. This device is capable of reading, logging and wirelessly transmitting data for a range of temperatures from -40o to 85o C. A wireless temperature sensor can be used in a host of applications where accurate refrigeration temperature monitoring is necessary. Applications can include but are not limited to the following:
Monitoring both temperature and door status allows the user to gain a better understanding of the frequency of door opening and closure but also the door opening/closing behavior with last status. This will help determine the efficiency of your operation and allow the possibility of reducing costs due to inefficiencies in energy waste and human capital flow.
The sleek nature of this product allows two different parameters to be monitored through a single wireless device. Our cloud-based software, VeaTrak captures the wireless temperature sensor input and enables the user to make informed decisions.
CT-Series highlights
Compact dimensions
Battery-powered with long-lasting lithium AA cells
Proprietary system that will not interfere with other wireless devices
Dual-function device that is a wireless temperature sensor and door status counter in a single package
| | | | |
| --- | --- | --- | --- |
| Parameter | 900 MHZ | WI-FI | Units |
| Transmission Rate | 5 Minutes | user defined | |
| Transmission Range (LOS)* | 5280 | 75-100 | feet |
| Transmission Range (Indoor) | 1300 | 75-100 | feet |
| Dimensions | 3.9×3.9×2.0 | 3.9×3.9×2.0 | inches |
| Weight | 4.7 | 4.7 | ounces |
Let us guide you through the decision process to ensure you choose the solution that best fits your needs. Please contact us at 877.395.8873 or complete the contact form at your earliest convenience. We value your time and commit to providing the most cost-effective solution!