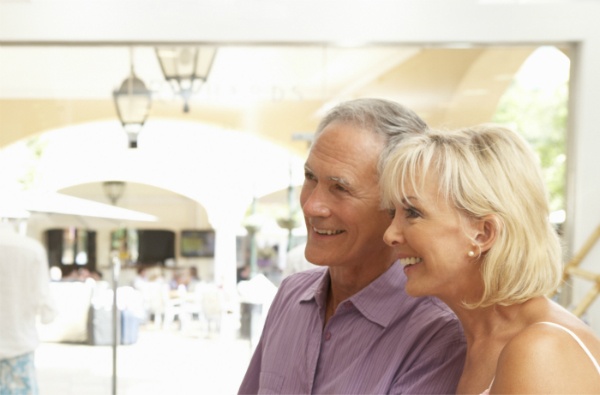 Wireless Data Loggers for Adult Living Centers
Adults 65 and older are at a higher risk for hospitalization and death from foodborne illness. As data shows, food safety is particularly important for adults 65 and older.
This increased risk of foodborne illness is because our organs and body systems go through changes as we age. Underlying chronic conditions, such as diabetes and cancer, may also increase a person's risk of foodborne illness.[1]
Monitoring food and drug storage temperature with wireless data loggers is one way to ensure that elderly patients in adult living centers maintain a healthy and active lifestyle. SenSource Wireless can assist your efforts through 24/7 monitoring, reporting and warning of critical parameter using our wireless data loggers such as temperature and humidity monitoring sensors.
[1] Source Foodsafety.gov
Automated monitoring and alerts of refrigeration temperature levels mitigates the risk of illness and reduces cost of manual labor. Our wireless temperature sensors will monitor, alert and log data all within a cloud-based environment. This information is then available through any smart device, tablet or computer with web access using VeaTrak software. Adult living center professionals are alleviated from the manual process of recording and monitoring refrigeration temperatures and can focus on the needs of their most valuable assets, their residents!
Adult Living Center Professionals Can Expect:
Proper temperature for pharmaceutical and food service products
Compliancy and standards control with historical data
Cost control due to improper refrigeration
Scalable cloud-based interface for customized alerts and notices
Integration with existing Building Automation Systems
Historical data that can be retrieved via computer, tablet or smartphone
Whether for food or pharmaceutical storage, real-time information from wireless data loggers ensures safety and compliancy while eliminating the costly losses due to spoiled inventory or foodborne illness.
SenSource Wireless understands how important a wireless temperature network is to the integrity of your food and pharmaceutical supply. Our system can manage a single or multiple locations under a single platform. We look forward to speaking with you about a custom solution for your adult living center. Contact us at 877.395.8873 or send a quick description of the opportunity through our contact form. We are here as your resource for wireless temperature sensors.

Proud Member of the Ohio Health Care Association