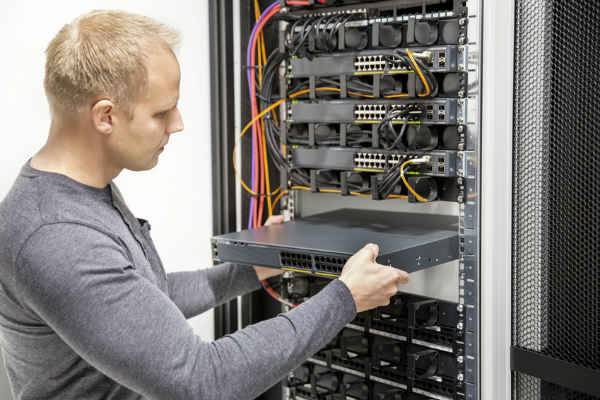 Wireless temperature and humidity sensors for data centers
Data centers generate a significant amount of heat that can compromise the integrity and reliability for supplying uninterrupted service. With SenSource Wireless data center environmental monitoring systems, your facility and environment are monitored to your defined standards. We provide wireless temperature and humidity sensors to monitor, alert and record the temperature and humidity levels in a cloud-based environment. Data professionals are responsible for the overall integrity of their networks and our wireless temperature sensors will alleviate the stress of maintaining the environmental component of data center integrity and allow you to direct your efforts to other mission critical areas.
With data center environmental monitoring, data center professionals will experience:
Wireless temperature and humidity monitoring and recording in data center areas
Complete flexibility for locating sensors due to battery-powered Wi-Fi packaging
CCX compliant for network efficiency
RTLS enabled allows for sensor mapping in large facilities
Scalable cloud-based interface for customized alerts and notices
Historical data that can be retrieved via computer, tablet or smartphone
Data center requirements are sophisticated and demanding. We can work through the entire process with you to determine the best location, type and integration into your data network. Whether you have an existing center or are planning a greenfield operation, let us help you with the details. Our engineers are happy to discuss a custom data center environmental monitoring solution with you. It all starts with a call to 877.395.8873. We understand that an email is sometimes more convenient, so feel free to complete our contact form.