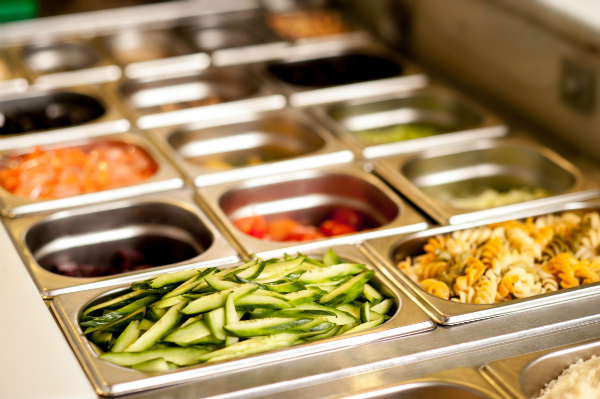 Wireless Temperature Sensors for Food Storage and the Restaurant Industry
Safely delivering food products and services requires maintaining optimum and consistent temperature. The majority of foodborne illness is a result of inadequate temperature control and measurement during storage, display and delivery of services. SenSource Wireless provides food storage monitoring systems using wireless temperature sensors to monitor, alert and record the temperature and humidity in a cloud-based environment. Our system reduces manual record keeping, enabling your team to focus on providing what matters, superior food service and products.
According to Restaurant Hospitality's article, "6 Steps for Better Health Department Inspections" failure to properly store food is one of the most recurring violations. "According to the U.S. Department of Agriculture, the temperature in a refrigerator should be set to 40°F or below throughout the unit, so that any place is safe for storage of any food." SenSource Wireless temperature monitoring sensors automate the process of ensuring refrigeration units meet this parameter and alert staff when temperature is exceeded.
Food service professionals:
Meet local, state and federal regulatory standards by including a food storage monitoring system to record temperatures in areas where food is stored, prepared and displayed
Be on the forefront of reducing the possibility of foodborne illnesses
Control costs and reduce waste due to human error through actions like open refrigerator doors and accidental power shut-off
Scalable cloud-based interface for customized alerts and notices
Current and historical data that can be retrieved via computer, tablet or smartphone with customized reports
Whether for food service or food storage, real-time information ensures food safety and eliminates the costly losses due to spoiled inventory or foodborne illness. Our VeaTrak Software system is designed to provide timely information to the appropriate individuals within your organization.
SenSource Wireless is ready to assist you in designing a system for your wireless temperature sensor network. Whether a single unit or multiple units across the world, we can help you manage the process. Please contact us at 877.395.8873 or feel free to send a quick description through our contact form to get into the solution!